Halteres Focus Areas: Overview
Halteres team members are based throughout the world (North and South America, Europe, Asia and Africa) and have operating experience in companies and organizations of all sizes.
Our clients have ranged from small two to three person startups to large multinational companies such as Roche, Siemens and General Electric to non–profit organizations such as the Bill & Melinda Gates Foundation and WHO/UNITAID.
Halteres has direct experience in many regions of the world, including the United States, Europe and over a dozen other countries with emerging markets.
Our team members are on top of the latest cutting edge developments in the fields of bioscience, from new applications with biosilicon to the revolution underway in "-omics" technologies to the rise of exciting new device and health IT applications in the fitness, health and wellness spaces. Balancing this deep technical expertise are equally strong competencies in product commercialization, including manufacturing and process development, business and market development and sales and marketing. Our expertise spans global markets, from the developed markets of the U.S. and Europe to the fast developing markets in the BRICS countries to the emerging markets in sub-Saharan Africa and elsewhere.
Based on field research and our extensive network of key opinion leaders around the world, our team understands the market needs and local requirements of programs in global health.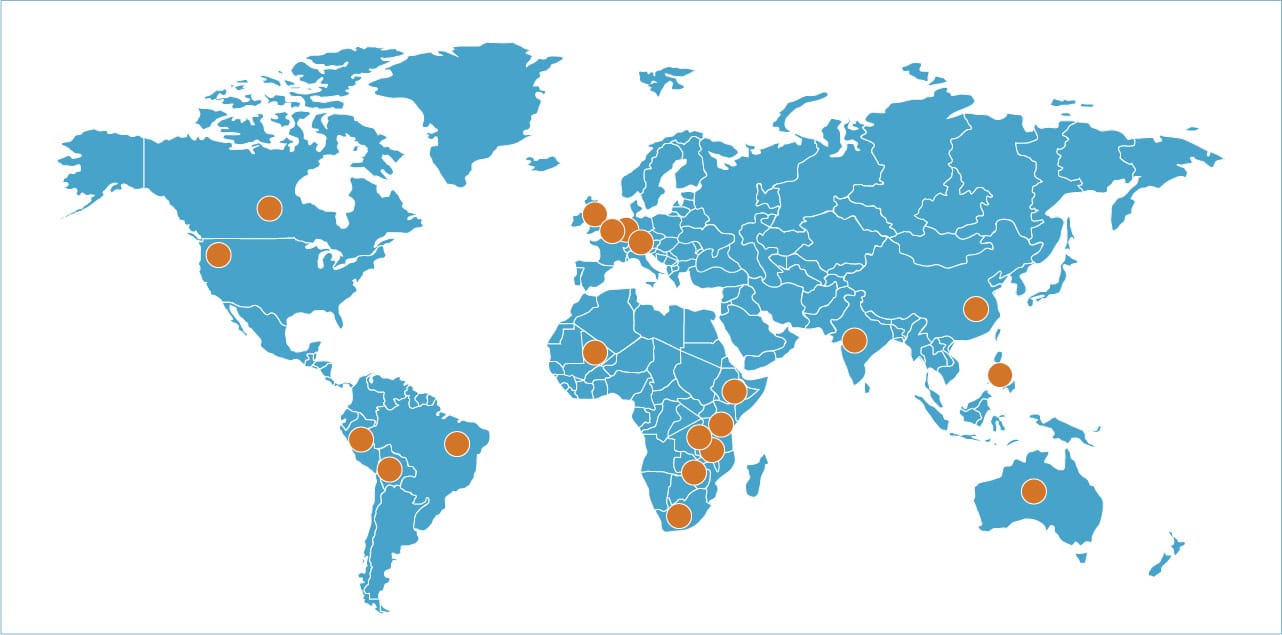 HALTERES' CORE COMPETENCIES
Business and Financial Modeling

Business Development

Clinical Studies and Regulatory

Global Sales and Marketing

Impact Modeling and Value Creation

Intellectual Property

Investor Presentations

Market and Technology Assessments

Medical Practice

Portfolio Planning

Product and Process Development

Strategic and Tactical Planning
Algorithms / Infor

matics / Health IT

Biomarker Discovery and Validation

Biostatistics

Companion Diagnos

tics
Digital Health and Wellness
Histology / Anatomic and Clinical Pathology
Immunodiagnostics
Instrument Systems
Life Science Research Tools
Medical Devices
Molecular Diagnostics
Next Generation Sequencing
Blood Screening
Chronic Diseases
Clinical Laboratory Services
Global Health
Infectious and Chronic Diseases
Life Science Research
Oncology
"Omics" applications
Parasitology
Pathology
Point of Care Testing