Halteres Video Production Services
One of the most vexing challenges in the business of bioscience is how to communicate dense scientific information to those who may not yet know the foundational aspects of your work. This is where Halteres Associates' technical expertise and video production creativity meet.
The symbiosis between the Halteres video production team and the Halteres bioscience experts ensures that your videos will pop with professional editing and eye-catching visuals while maintaining the technical integrity that is critical to success. When bridging the gap between substance and presentation, our clients rely on our technological competency and our creative efficiency to deliver an exceptional result.
The nationwide Halteres video production team of trusted professionals can help you with every step of the production process, from pre-production, storyboarding, scriptwriting, filming, animation, directing, editing, post-production, and distribution.
We have produced content in all shapes and sizes, from full-scale national broadcast commercial productions to bite-sized social media clips. If you can dream it, we can make it happen.
Marketing & External Comms
"About Us" Videos • Product Commercials • Investor Pitches • Technical Explainers • Social Media Content
Interview-Driven Content
Executive & Leadership Interviews • Teleprompted Messages • Customer Stories & Testimonials
Bioscience Logistics
Instructions For Use • Safety and Quality Control Training • Process Demos
Production Services
We are an in-house boutique video marketing agency that offers a full menu of production services. Some of our services include:
Pre-Production
Scriptwriting
Storyboarding
Concept Development
Location Scouting
Crew
Equipment Rental
Logistics
Talent Casting
Pre-Interviews
Research
Graphics Design
Animation
Bioscience Animation
On Location
Directing
Producing
Lighting
Audio Recording
Motion Timelapse
Creative B-Roll
Teleprompter Operation
Hair & Makeup
In Studio
Studio Lighting
Scenery
Props
Set Decoration
Talent and Actor Direction
Wardrobe
Remote
Post-Production
Voiceover
Zoom Recording
Editing Your Own Existing Footage
Assisting Your Own Production
Vinnie Urdea - Creative Director
Vinnie Urdea, graduate of NYU's Tisch School of the Arts, has over a decade of experience in the marketing video production industry, working both in front of and behind the camera.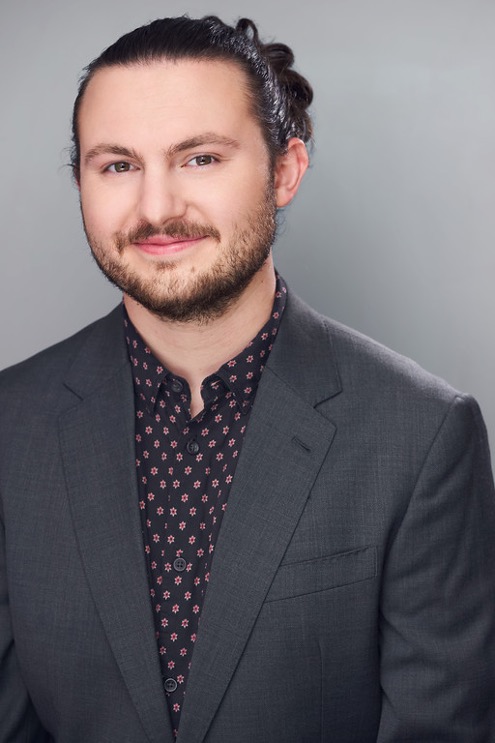 Vinnie Urdea, graduate of NYU's Tisch School of the Arts, has over a decade of experience in the marketing video production industry, working both in front of and behind the camera. Vinnie Urdea and the Halteres video production team, along with the invaluable asset of Halteres's consulting team of industry-leading experts, specialize in producing video content for the biotech and diagnostics industries, by synthesizing complex technical information into clear visual storytelling that gets to the heart of the matter for investors and customers alike. With extensive experience in video editing, scriptwriting, line producing, and directing, the Halteres video production team has created professional-grade marketing materials for biotech businesses of all sizes, with projects ranging from investor pitch videos, instructional videos, social media spots, and full-scale commercial productions, utilizing remote video recording, voiceover, on-location and in-studio shooting, and re-purposing existing video and animations for new use. Whether you need a rebrand or to reinforce the brand you have, Halteres's nationwide video production operation (with offices in the San Francisco Bay Area, New York City, and St. Louis) can help.
HALTERES' CORE COMPETENCIES
Business and Financial Modeling

Business Development

Clinical Studies and Regulatory

Global Sales and Marketing

Impact Modeling and Value Creation

Intellectual Property

Investor Presentations

Market and Technology Assessments

Medical Practice

Portfolio Planning

Product and Process Development

Strategic and Tactical Planning
Algorithms / Infor

matics / Health IT

Biomarker Discovery and Validation

Biostatistics

Companion Diagnos

tics
Digital Health and Wellness
Histology / Anatomic and Clinical Pathology
Immunodiagnostics
Instrument Systems
Life Science Research Tools
Medical Devices
Molecular Diagnostics
Next Generation Sequencing
Blood Screening
Chronic Diseases
Clinical Laboratory Services
Global Health
Infectious and Chronic Diseases
Life Science Research
Oncology
"Omics" applications
Parasitology
Pathology
Point of Care Testing